HomeServices Testimonials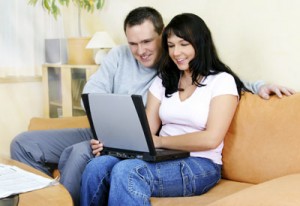 Here are a few comments from our HomeServices partners and customers:
"Our partnership with HomeServices has been amazing. We not only received new clients but have also formed new relationships with great real estate agents!"-Elizabath Gaiser, Locks On Wheels, Inc.
"We are able to capture customers at the time they need our service with the HomeServices Program. Our repeat business from these customers has been tremendous".-Mike McDonald, Precision NW Electrical
"Our leads from HomeServices are fantastic. We have doubled our repeat business just from those leads".-Darryl O'Bierne, Solas LLC
"We'd contacted 9 companies about a small siding issue before the Pioneer Center suggested we contact HomeServices.  They recommended MTR Construction.  They were out this morning to do an estimate but ended up fixing the problem on the spot.  Jennifer mentioned they were already in the area and there was no charge!" – Anzolette and Scott
"You guys are ROCK STARS!!!  You make us look so good…."-Michael Beirwagen, Lake Oswego
"I love the work HomeServices does for us!   Makes BHHS shine in comparison to some of these other companies.  Thank you!"-Bonnie Drake
"Jason Leon of River Rock General Construction (drainage and foundation specialist) came to the rescue to help a client of mine's parents who had a drainage problem.  He assessed the problem, found it to be an easy fix, took care of it and didn't even bill my clients because the repair was so small.  I'm very thankful for an honest contractor who puts the needs of others above his pocket book!"-Kim Gellatly
"I can tell you Michael McDonald is awesome!   Precision NW Electrical put in my new cadet heaters and a new electrical panel box.  I'm keeping their number!"-Dot Maddoux
Andrea at ProDrain was very helpful and knowledgeable. Her thorough investigation about our problem allowed us to take the most cost-effective approach and save money. Andrea's insight, professionalism and service was impeccable. Certainly, ProDrain has earned our business for any future plumbing needs!-Gia Waugh
"Don at A Perfect Clean did a fabulous job on our window cleaning.  I had no idea how dirty they were until I saw how gorgeous they could be today!!"-Kim Gellatly
"I recently had a new garage door installed and it was a very positive experience
working with All About Doors.  Everyone was professional, friendly and helpful.  They really did a great job from start to finish and I appreciate that we have them as a partnering vendor in our HomeServices Program.  Thank you Steve, Trevor and Brian!"-Susie
 "I used The All Service Kompany for house cleaning and they did a great job.  Thanks for giving me their name and number!  I look forward to using their service again! –Janet Dalton
"I wanted to share with you that Colorworks NW did an excellent job for me.   I have over 30 years of running commercial construction and know what it takes to be a good subcontractor.   Eric was knowledgeable, courteous, responsive, timely and had very competitive pricing.   It was a pleasure to work with someone that cares about what he does and knows how to do it right the first time. " –Bruce Nicholson
"Thanks for all your help.  We love you guys!  I don't know how many times you make us look good and we appreciate it.  Between calling ahead on listing appointments, to client contact early in the sale, to dependable contractor referrals, to follow up on contractor performance." – Gary Musgrove
"HomeServices did just a fabulous job for me! Organizing the work on an over 5,000 square foot home would have taken so many hours and days of work! From our hardwood floor company to our carpet cleaners, to the house cleaners, to flooring installation, electrical work, painting, wallpaper removal and landscaping, our HomeServices Department turned an outdated home into a gorgeous estate!! Thank you so much for all your help!." –Kim Gellatly
"I have used Solas for two bathroom remodels during the past few years. Both involved replacement of the shower/bath. They were competitively priced, extremely pleasant and professional and they were fast."- Chip Morris
"Locks On Wheels has been great! They arrive promptly and they are efficient and professional." –Sarah L.
"Portland Chimney did a fabulous job for us! They replaced our chimney from the roof up. They were timely, organized, very neat and personable. I highly recommend their services." –Kathy Wilkins